Latest note
by kaeru —
published

2021/11/21 17:42:55 GMT+8

,
last modified
2021-11-21T17:42:55+08:00
by kaeru —
published

2023/08/14 15:00:00 GMT+8

,
last modified
2023-08-14T15:17:55+08:00
Ortlieb Quick Rack on Trek Domane AL 4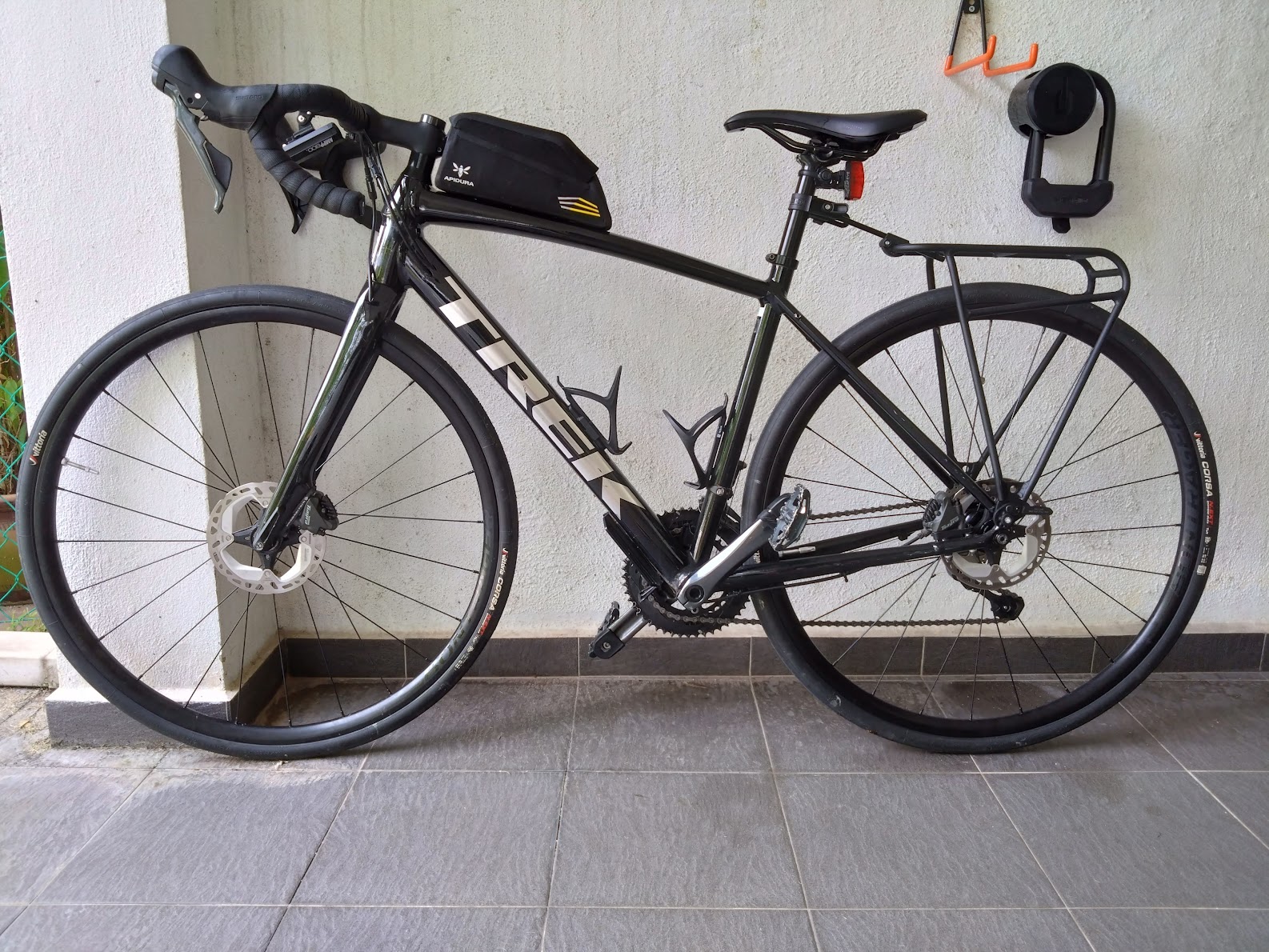 I was looking for an affordable rear rack that I could use for grocery shopping, commutes as well as bike packing. I only have one bicycle, an endurance road bike, for which I don't always need to have a rear rack attached. The Ortlieb Quick Rack checks all boxes for being easy to install and uninstall, a rack that is compatible with standard panniers and also affordable. I was also lucky that a shop in Bangkok (Urban Aktiv) had it in stock. It's not sold in Malaysia.
Installation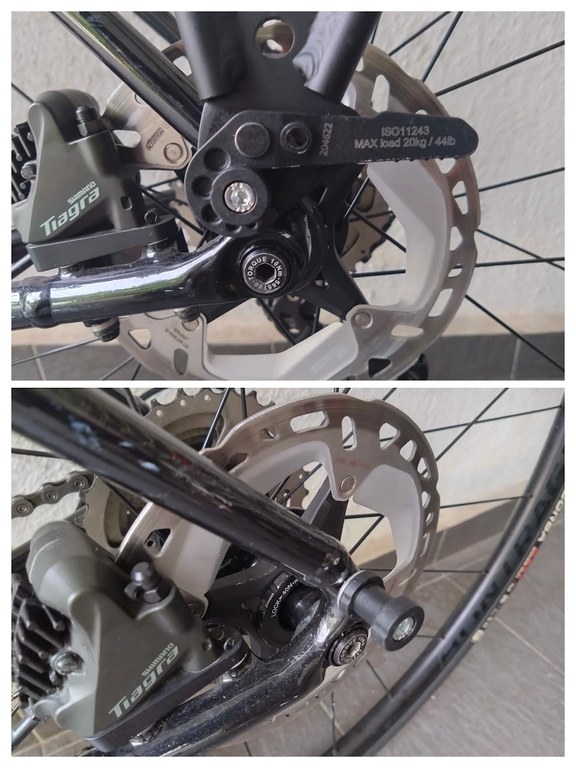 The Quick Rack comes with everything you need, if you have rear eyelets. The Trek Domane AL aluminium frame, has these, and they're also located in a position that allows you to mount the racks without any problems. You simply screw in the mounts with M5 screws provided. For a size 52cm frame, the length of the metal rod to secure the rack to the seat post is also just right. It looks to be fine for larger frame sizes as well. For small frame sizes, there is a possibility that you may need to cut the support rod to slightly shorter length to prevent it from sticking out and getting too close to your tires.

Once you have the mounting screws in the eyelets, and adjust the seat post stabilizer, that's it. Putting it on and taking it off in future, is as simple as pulling the locking levers on each side and then removing the seat post stabilizer. No tools required. It really takes about 5-10 seconds to take off, and about 15-20 seconds to put on.
Ortlieb Gravel Pack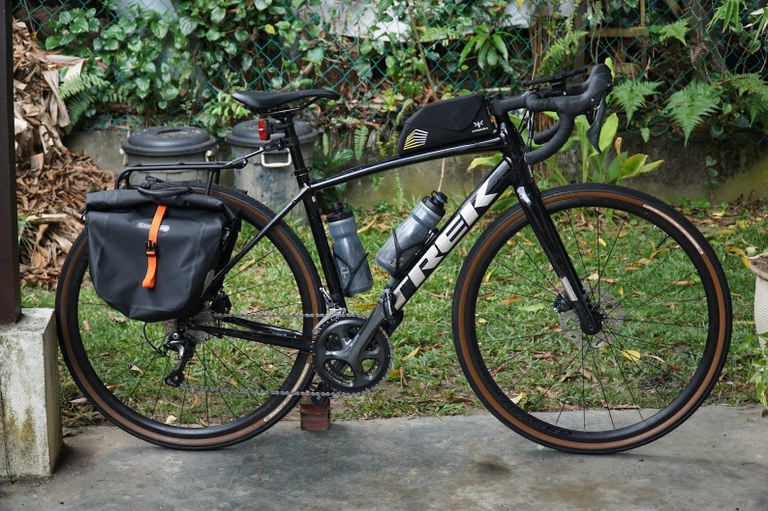 The Ortlieb Gravel Pack pannier bags compliment this rack nicely. They're 12.5l each, and mount and lock in easily with Ortlieb's Q2.1 system. The smaller size of these bags vs the traditional 20l or larger touring pannier bags, is that they can mount on the lower angled part of the rack. This are angled away from your legs, and so far I have not had any problems with my legs bumping into them. As well as providing railing to tie stuff on the top platform like a tent, or add something like a basket while having space to access or easily remove the side pannier bags.
The rack is rated for maximum weight of 20kg. So far I've tested them with groceries weighing up to 14kgs and they seem fine, including some bumps on the road, though I do worry about these heavy loads on those small M5 screws. Personally if I were to do touring, that include some rough unpaved sections and pot hole riddle roads, I would be more comfortable at limiting the weight under 10kgs.
The racks don't rattle and seem to be firmly in place once you've locked them in, and there was no noticeable rattle or movement, with loaded pannier bags.
This easily removable rack, along with my two wheel sets with road and gravel tires, really makes my Trek Domane a do it all bike.